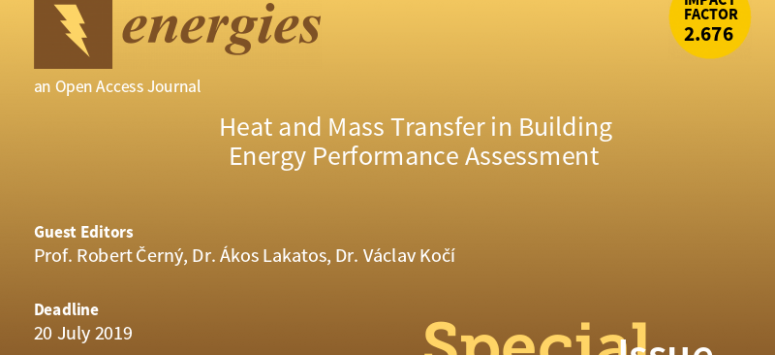 Special issue in Energies!
Robert Černý and Václav Kočí became guest editors of the special issue in Energies (IF 2.676) titled "Heat and Mass Transfer in Building Energy Performance Assessment." Another member of the guest editorial board is Ákos Lakatos from University of Debrecen.
We kindly ask all the authors who would like to publish their research in this special issue to submit their papers until July 20, 2019. The special issue aims at providing recent developments in laboratory analyses, computational modeling and in situ measurements related to the assessment of building energy performance based on the proper identification of heat and mass transfer processes in building structures.
Additional information can be found here.
Complete information can be obtained directly from the special issue webpage.