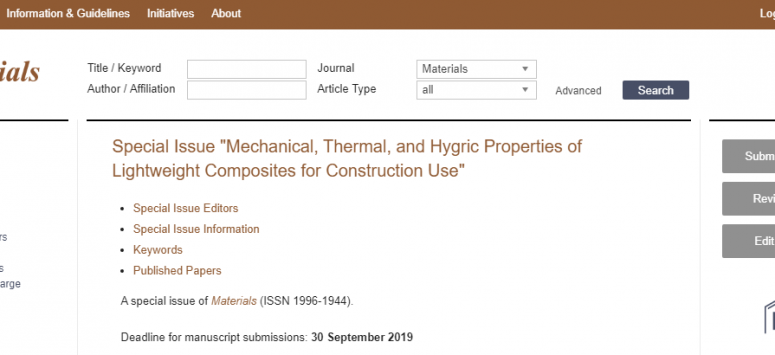 Special issue in Materials!
Zbyšek Pavlík became guest editor of the special issue in Materials (IF 2.467) titled "Mechanical, Thermal, and Hygric Properties of Lightweight Composites for Construction Use".
We kindly ask all the authors who would like to publish their research in this special issue to submit their papers until September 30, 2019. The special issue aims at providing recent developments in laboratory analyses, computational modeling and in situ measurements related to the assessment of building energy performance based on the proper identification of heat and mass transfer processes in building structures.
Additional information can be found here.