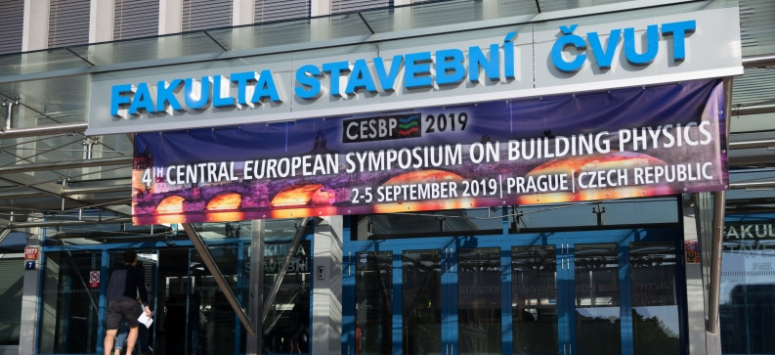 Conference CESBP 2019
On 2 - 5 September 2019, Central Europen Symposium on Building Physics (CESBP 2019) was organized by the Faculty of Civil Engineering, Czech Technical University in Prague.
The conference has been attended by 130 participants from 33 countries, 3 keynote lectures were presented and 105 papers were published in MATEC Web of Conferences.
The Symposium Chair and Organizing Committee would like to express their heartfelt thanks to each of the participants for attending this event as well as to all of them who helped to prepare this great event.
We hope that the symposium was informative and worthwhile. The presence of all attendees helped to make this event a great success and we appreciate the enthusiasm and positive spirit of the participants that helped to make our time together both productive and fun.
We wish all the best to the participants and hope to see you soon at the next CESBP meeting!
Robert Cerny
Symposium Chair
and
Jan Koci
Organizing Committee