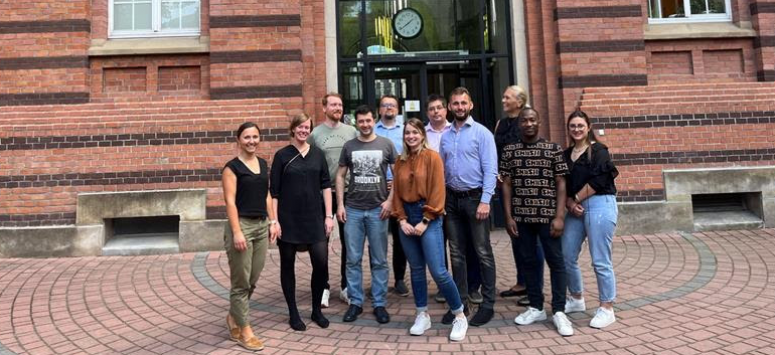 Kick-off meeting GEOSUMAT Cracow
On July 7th and 8th, we participated in the kick-off meeting of the international M-ERA.net project GEOSUMAT dealing with Materials for Circular Economy: Industrial Waste Based Geopolymer Composites with Hybrid Reinforcement.
During the meeting held in Krakow, important topics for the solution of the GEOSUMAT project were discussed:
Design of geopolymers with required properties, e.g., foamed composites with optimized thermal insulation properties with high resistance to high temperatures, multifunctional composites with increased electrical conductivity for new types of applications.
Use of basalt reinforcement to reduce shrinkage during solidification of mixtures and to improve mechanical properties.
Requirements for materials in coastal areas (chemical resistance, impact of leachates on the aquatic environment) and for use on industrial floors.
Possibilities of using geopolymers in CO2 sequestration applications.
Evaluation of local availability of precursors of individual members of the consortium and know-how obtained by solving previous scientific projects.