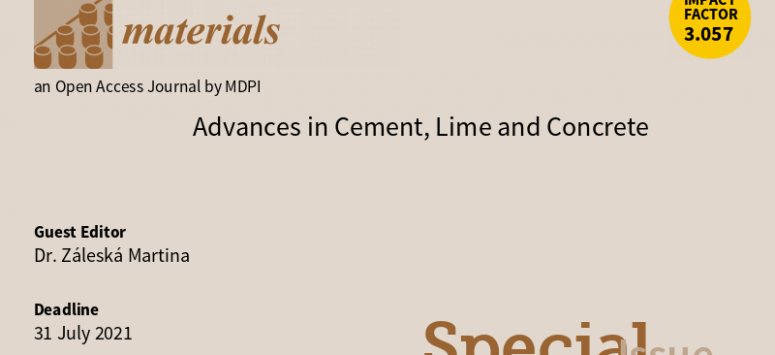 Materials - Advances in Cement, Lime and Concrete
Martina Záleská invites authors to submit their research in the special issue titled "Advances in Cement, Lime and Concrete" (IF 3.057).
This Special Issue is dedicated to "Advances in Cement, Lime, and Concrete", and it intends to welcome contributions on, but not limited to, the following subjects: eco-efficiency of the concrete and cement industry; advanced lime-, cement-, and blended binder-based composites; durability issues; waste to materials; alternative pozzolanic admixtures; fiber-reinforced composites; life cycle analysis; hygrothermal performance of building materials with respect to environmental exposure; and application of nano-additives in traditional building materials, repair mortars, and rendering and plastering materials.
Papers submission deadline: July 31, 2021.
Further information is available HERE.